Are you planning for a Flying Dress photoshoot during your holidays in Santorini but want to make sure that you're fully ready beforehand? Fear not, because if you're well-prepared going into your photo session, you are halfway to a favorable outcome already. Read on to learn the Santorini Flying Dress photoshoot checklist must-know insider tips and tricks for a spectacular day of modeling on Greece's most beautiful island. 
Preparing a
Santorini Flying Dress Photoshoot Checklist
in a Nutshell
Get to know your photographer.

Spend time checking out their previous work so you know what to expect. Look at their social media pages & website for good insight.
Know your aesthetic

. Be settled on a concept and vibe for your photos. Identify if you want to go ethereal and dreamy, dramatic and bold, or something in between.
Dress for success

. Find your perfect dress. Make sure your selection makes you feel beautiful, confident, and comfortable when you put it on.
Location, location, location.

Understand how important it is to know where you want to shoot. Decide on dreamy nature sceneries or traditional Cycladic villages. 
Consider assistance.

Determine if you think you want to have an assistant for the day. An assistant will help make the images more impressive so it is worth the extra fee. 
Discuss logistics.

If you are eager to try a specific pose or location, let your photographer know. It is best to be on the same page in terms of your vision before you start. 

Tie it all together

. Clear up any last-minute details or questions that may still be lingering. Have an honest discussion with your photographer before the shoot to eliminate stress. 
 1. Familiarize yourself with your
Santorini photographer
Step number one on your Santorini Flying Dress photoshoot checklist should be getting a sense of who your photographer is. Whether you picked them based on recommendations or because you loved their online content, there's still always more you can learn about them. Familiarizing yourself with their previous work and style will help you be prepared for what to expect on the day of the photoshoot. 
A good example of how to acquaint yourself with your Santorini photographer is to spend some time on their social media pages while looking at some of their previous work. That way, you have a better understanding of their style and aesthetics and know what to expect. Be sure to share with them what you like and then you can try to replicate it for your own pictures. That way, your photographer knows what you want to highlight or minimize about yourself. 
 2. Settle on a concept & vibe
It is essential to know what you want to get out of your Santorini Flying Dress photoshoot. Perhaps you have been dreaming about a concept for a long time and know precisely how you envision your images; but if not, it is best to invest some time thinking about the vibe you are going for. 
Ask yourself a few questions: do I want beachy Greek island ethereal? Am I looking for high drama and a bold statement? By answering such questions, it will help you select the appropriate dress and help you with your posing and overall feels during the day. By visualizing your idyllic Flying Dress photoshoot outcome, you eliminate self-doubt and questioning yourself the day of.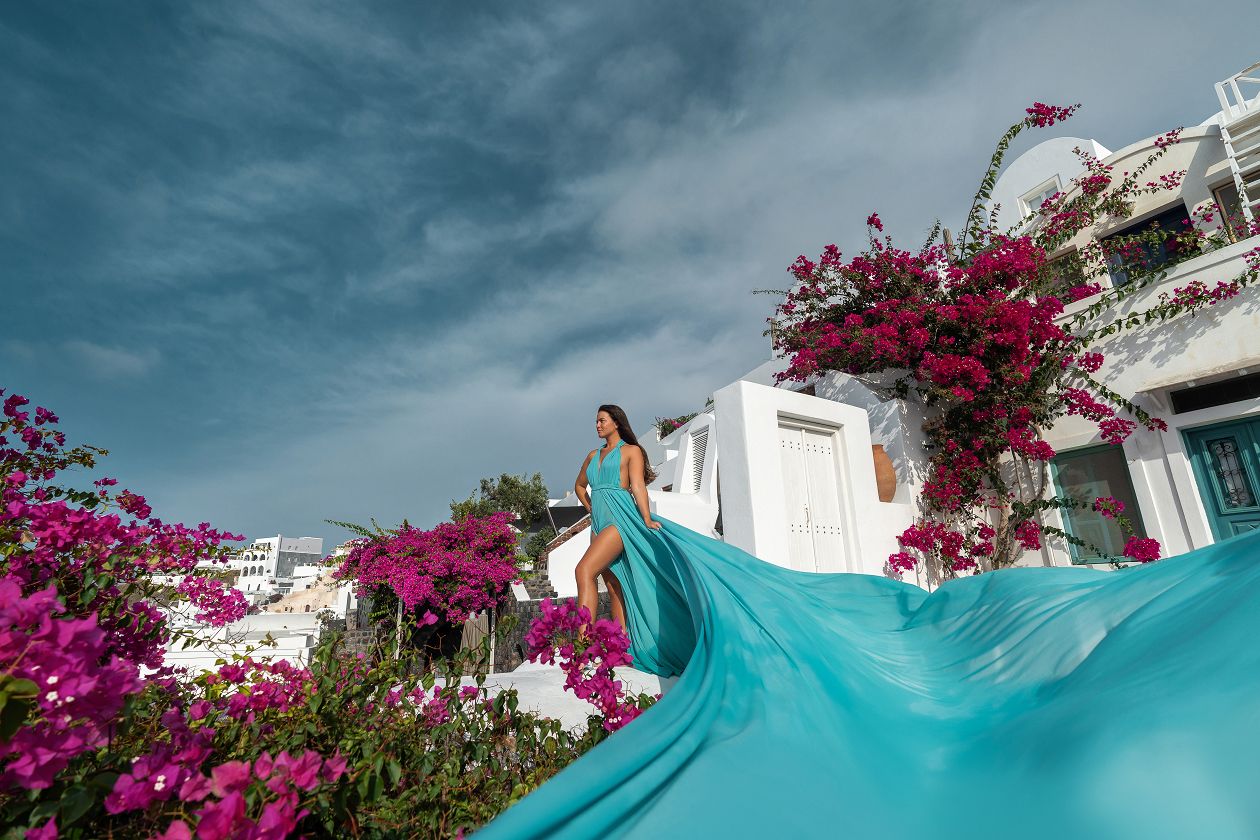 3. Select your perfect
Santorini Flying Dress
Now, here comes the fun part! Part of the appeal of a Flying Dress photoshoot is, of course, the dress itself. But because it is probably very different from your everyday wardrobe, it takes some time to settle on exactly what you want to wear. Many elements go into selecting your ideal dress that should be considered when finalizing your Santorini Flying Dress photoshoot checklist.
If you're renting a Flying Dress, spend time looking through your photographer's catalog for inspiration and, subsequently, selection. Pick a dress that fits the concept you want; think white and blue for ethereal, and red and black for high-drama, for example. Above all else, bear in mind when you are preparing for your shoot that it is an absolute must to feel comfortable in the dress that you select! 
Flying Dress bonus: Check out our ultimate Size Guide to learn the most flattering dress cuts and styles for your body type
 4. Know your ideal photoshoot locations
A few images likely come to mind when you think of Santorini: pristine whitewashed houses, blue-domed churches, and brilliant seascape vistas. Indeed, Santorini is often considered one of the most beautiful places in the world. So, deciding where you want your shooting location to be is something you should hammer out before the session begins. 
If you're looking for plenty of seclusion and calming natural sceneries, it's hard to beat one of Santorini's many enchanting beaches. Opt for a photoshoot in Imerovigli or Oia if you're seeking images that highlight the classic Cycladic architecture. Of course, it is a good idea to consult with your photographer for guidance on selecting locations, but having location ideas yourself is always a good idea before a shoot.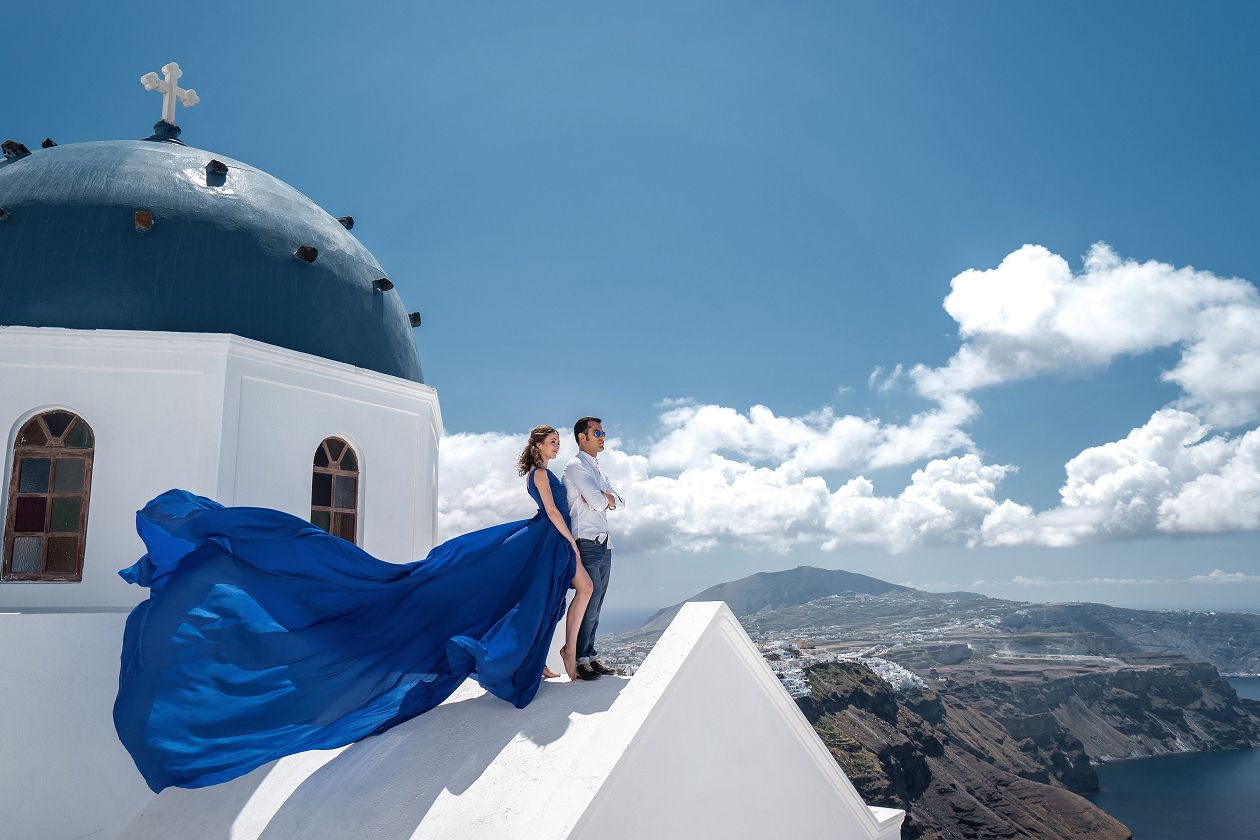 5. Decide beforehand if you need an assistant
There are a lot of factors that go into a Santorini Flying Dress pictorial, and to some, it may feel a bit overwhelming. That is why it is a smart idea to consider the logistics of the day to determine if you will want to have an assistant alongside you. This person is hired by your photographer and can be around for as long as the shoot lasts to make your life simple.
From keeping your hair and makeup looking fresh, to helping toss your Santorini dress into the air for dramatic images, an assistant certainly comes in handy. However, your photographer needs to know with at least a few day's notice if you want one, so add it to your checklist of things to consider as you are leading up to your Flying Dress photoshoot. 
 6. Nail down the logistics of your vision
If you have ideas in your mind of very specific ideas, aesthetics, or locations, you should let your photographer know beforehand. Have you always dreamt of posing atop an Oia chapel? Do you dream of beachy backgrounds? You may run out of time to do all that you want, so be upfront before you begin with your can't-miss items on your list.
This is also essential for posing. There are many poses that are quite difficult to achieve, but if you have your heart set on looking a certain way your photographer likely isn't going to try to talk you out of it. However, you may need some extra assistance for specific poses, so it should not be a spur of the moment action. 
 7. Clarify any last-minute details
Last but not least, be sure to do one final run-through of any details or lingering questions you may have about the photoshoot. Even though your photographer takes care of many of the logistics involved, it is still wise to dedicate some time to thinking of any last-minute details or questions before the day of the photoshoot.
Have you fully discussed payment with your photographer? Do you know where and when to view the pictures once they are available? Do you know the time and the meeting point? This is an especially important factor because being on time is essential in having the proper amount of time to fulfill your photoshoot wishes and not be cut short if your photographer has to run.Adding questions like these to your photoshoot checklist eliminates frustrations and back and forths later down the road. 
Assemble the ultimate
Santorini Flying Dress photoshoot checklist
for incredible photos
At Flying Dress, it is always our mission to ensure that you have an exceptional photoshoot experience. Our team is dedicated to helping you out any step of the way, including assisting you to compile a checklist so you're prepared for your photoshoot. From finding your perfect Santorini dress to hammering out last-minute details, we have you covered. 
Get started today and find your perfect Flying Dress package. Celebrate your time in Santorini with a brilliant photoshoot to cherish for years to come.
You may like
Santorini Flying Dress Photoshoot Tips To Strike a Pose Like a Model!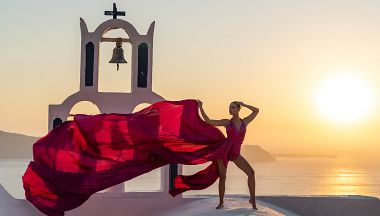 Are you considering a Flying Dress photoshoot in Santorini but worry about how to execute the poses flawlessly?
How to craft the ultimate Flying Dress Shoot with your Personal Photographer in Santorini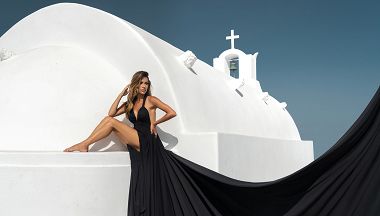 Are you considering a Flying Dress photoshoot, the most epic pictorial in Santorini and beyond?
How To Choose the Perfect Santorini Flying Dress To Look Like Model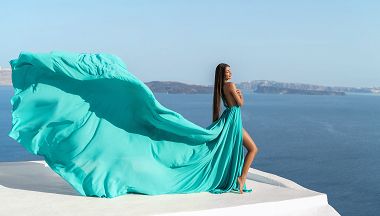 When thinking of a Flying Dress pictorial in Santorini, finding the right dress that makes you feel beautiful is non-negotiable.