Selecting the perfect dress for your Santorini Flying Dress photoshoot is a must. Finding the right dress for such an epic photoshoot ensures that you feel comfortable and beautiful, and is the first step to flawless images.
Use the premier Santorini Dress Guide to determine your shape and how to highlight your best features, and then find out about the selection of dresses available to you during your Flying Dress photoshoot. 
Learn how to determine your body shape 
Properly identifying your body shape is the first step in figuring out what looks best on you. The simplest way to find out your body shape is to find measurements of four areas on your body: shoulders, bust, waist, and hips. Once you measure these four body parts, you can accurately find your body shape. Using measuring tape, do the following to the four body parts:


Shoulders

:

measure around the tops of your shoulders at the broadest point above the shoulder blades
Bust

:

wrap the tape around the fullest part of your bust tightly without compressing your chest
Waist

:

look for the narrowest part of your waist, above the belly button, and measure there

Hips

:

determine the fullest point, and wrap the tape around your hip bones and bottom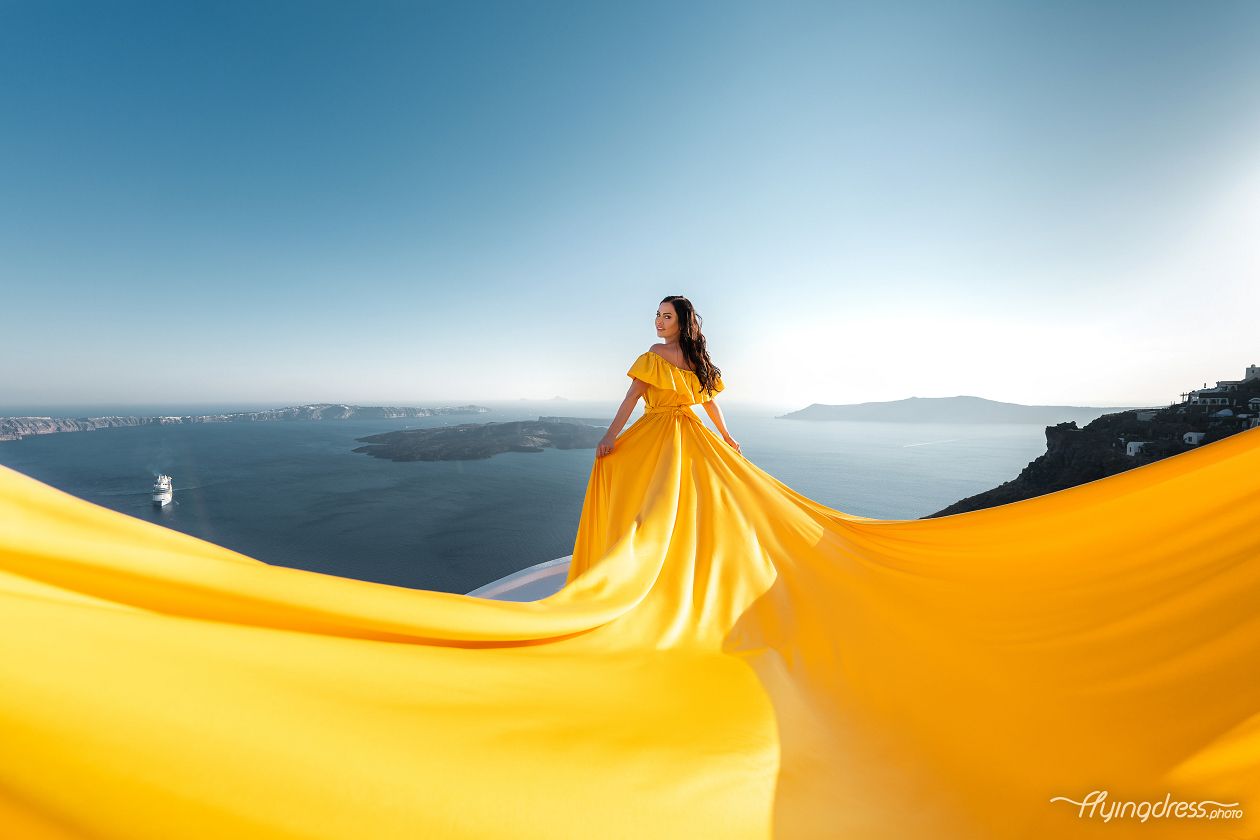 Discover common body shapes & their most flattering dress styles
After you have taken your measurements you can accurately determine your body type. The four most common body shapes for women are pear, apple, hourglass, and inverted triangle. Read on to learn their unique and defining characteristics and the most attractive style of dresses for each.
Pear shape body characteristics
Hips that are wider than the shoulders and bust

Small top half, including small bust

Defined waist and full hips

Narrow and slender shoulders 

The middle section is a bit rounded 
Flattering dress styles for pear shape bodies
Women with pear shapes should select a Santorini dress that consciously draws attention to their waist. Pear shapes look great in A-line dresses and hip flare embellishments. They should avoid straight-cut dresses, which can make their body look square, as well as dropped waist which can make their bottoms appear larger. 
Apple shape body characteristics
Medium to large bust

Narrow and slender hips

Full around the midsection

Slim limbs and a small waistline

Larger bust in comparison to small bottom
Flattering dress styles for apple shape bodies
Apple shape women should look for a Santorini flying dress that skims over their midsection and is not super tight. Because they typically have larger busts, they should look for dresses that allow a bra to be worn with them. They may consider wearing a dress with a belt, which creates the illusion of a more defined waistline.
Hourglass shape body
Nearly identical hip and bust measurements 

Well-defined and small waists

Rounded bottoms and full hips

Naturally proportional silhouette

Gently rounded shoulders aligned to hips
Flattering dress styles for hourglass shape bodies
Dresses for the hourglass shape should draw focus to the waist. It is recommended that they opt for dresses with a nipped waist, such as with a belt. Because hourglass bodies are regarded for their curves, women with this shape should avoid straight lines because they do nothing to highlight their features. 
Inverted triangle shape body
Shoulders wider than hips

Square and strong shoulders

Bust ranges from small to large

Little to no waist definition

Regarded as sporty or athletic 
Flattering dress styles for inverted triangle shape bodies
Women with an inverted triangle shape body should consider adding volume to the hips in order to balance out the shoulders, their most defining feature. Straight A-line and shift dresses are a lovely option for this body type, as well as a dress with a belt which can add definition to their small waists. 
Explore the selection of
Santorini dress
styles
Within the Flying Dress collection, you can find a number of different styles that are complimentary on all shapes and sizes. Read about some of the most popular dress types in the collection to help determine which one suits you best. 
Off-the-shoulder dresses
Off-the-shoulder dresses are feminine and a great way to show off your collarbone and décolletage. Only strapless bras are worn with them, so women who need extra support should choose otherwise. However, they are a great option for women of many sizes and ages and are known as classy with a hint of vintage.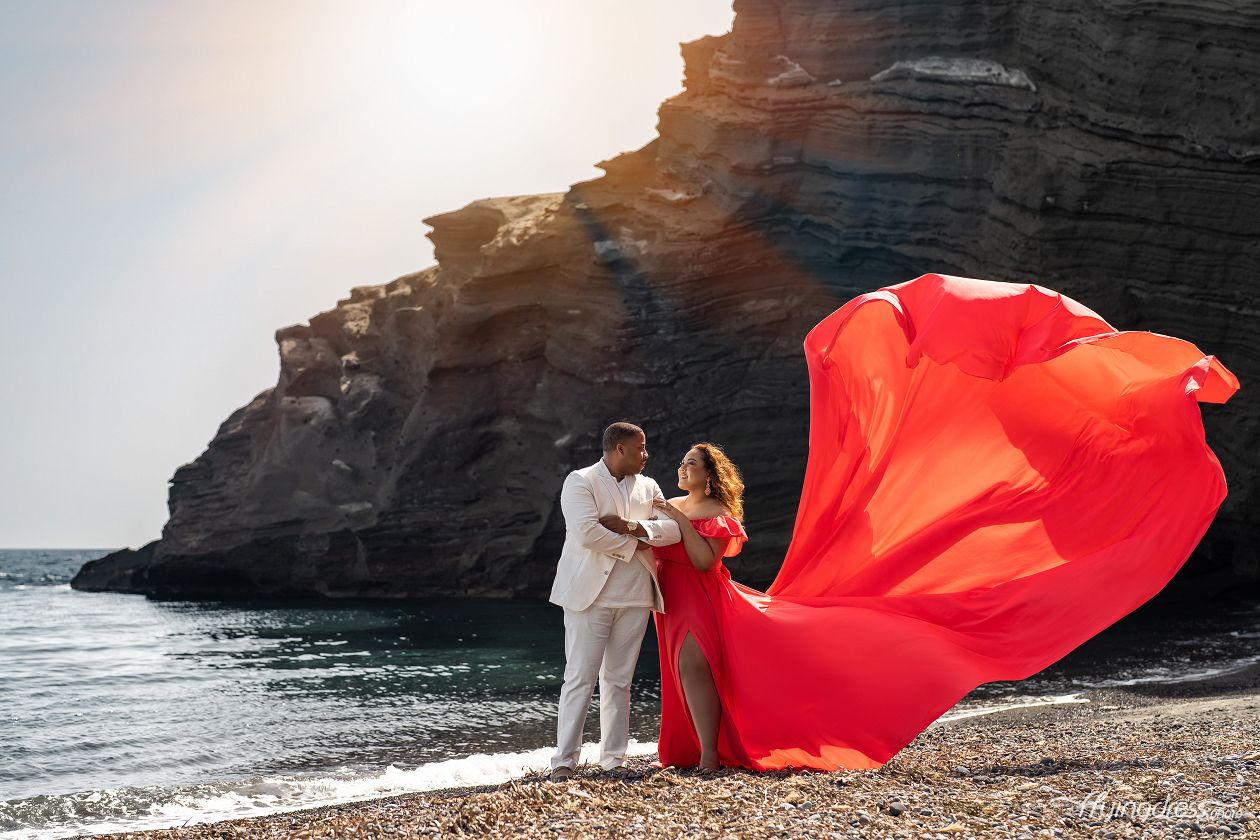 Strapless dresses
Much like off-the-shoulder dresses, strapless dresses are popular among women who like to show off their shoulders and neckline. Many strapless dresses in the Flying Dress collection have belts and are corsets, so they are recommended for women who are not super tiny nor who wear an L-XL. Women with larger breasts should consider another style that offers more support.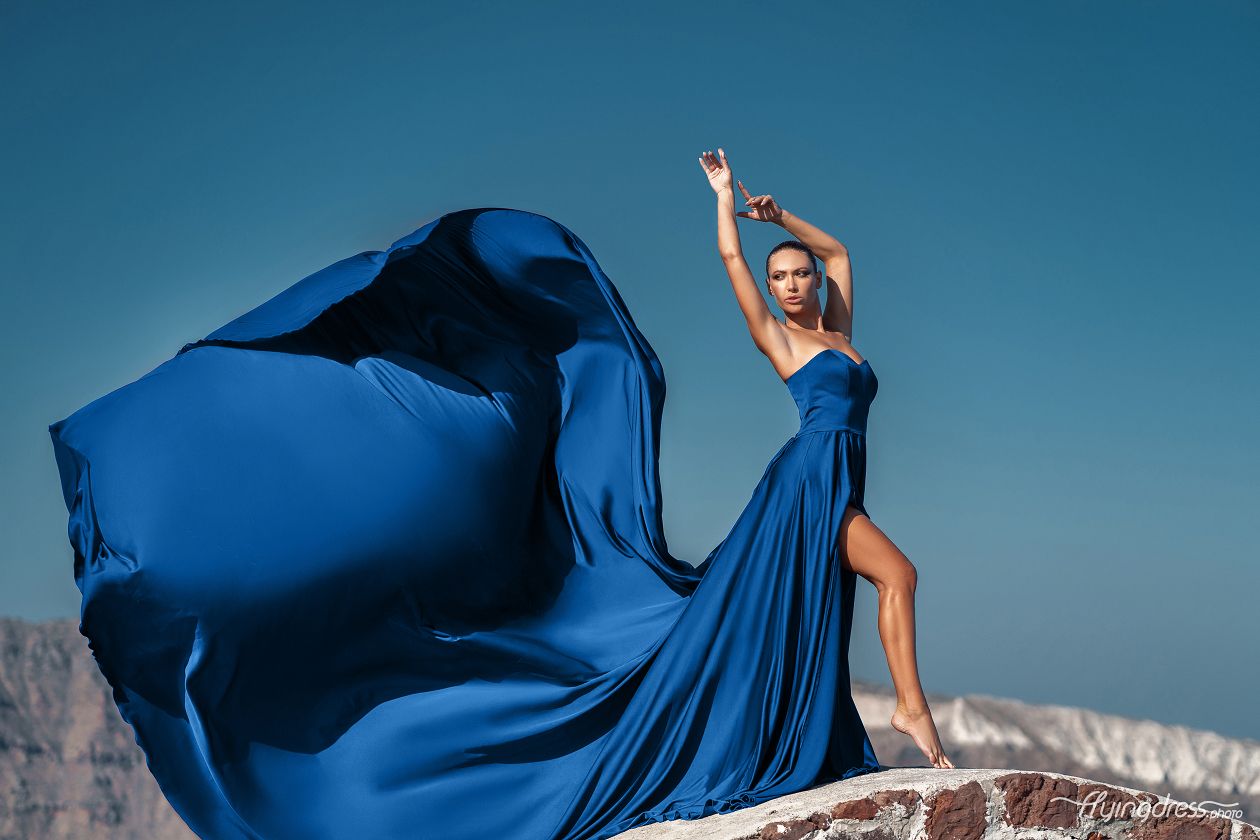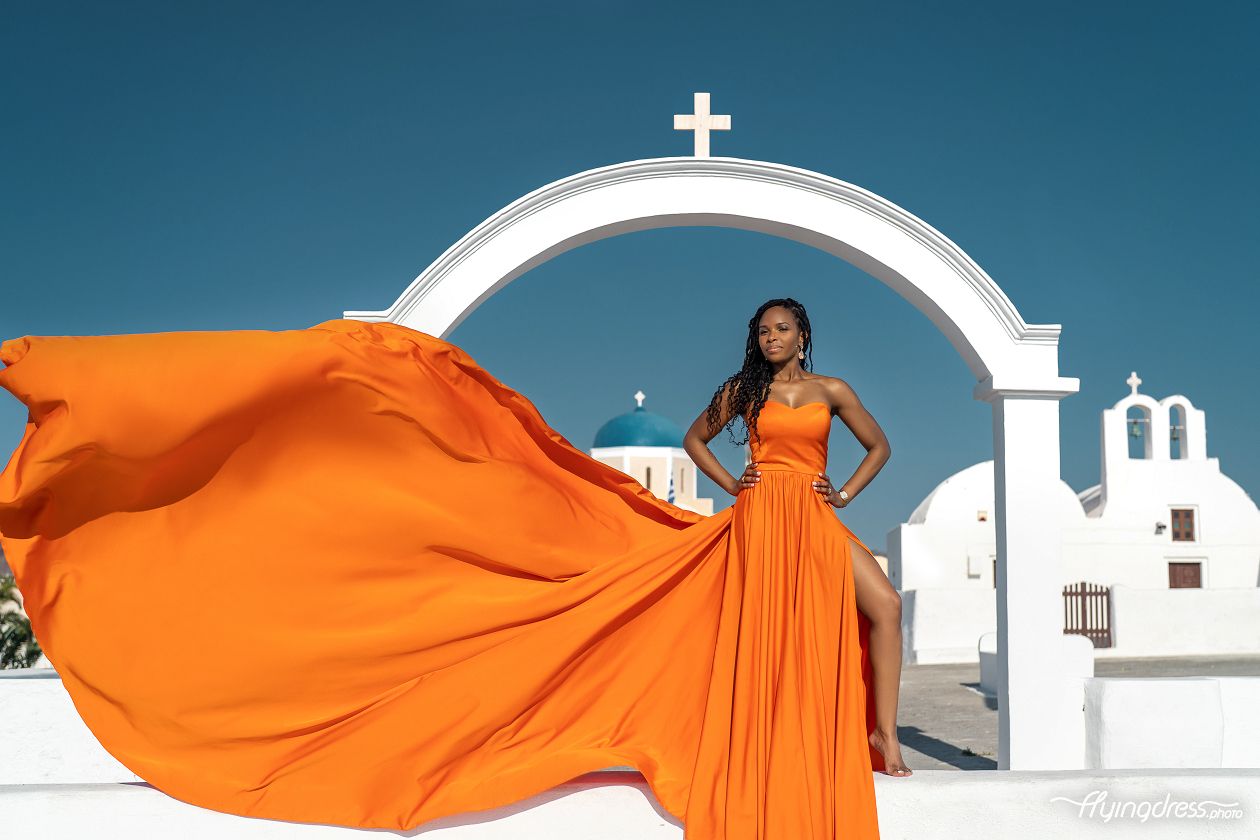 Halter-neck dresses
Halter-neck dresses are considered among the sexiest styles. Plunging necklines elongate the torso and are an attractive look on women of various heights. This particular dress is recommended for slim bodies because they show off the skin on the back. Furthermore, bras cannot be worn with a halter-neck dress so they do not work with women with larger busts.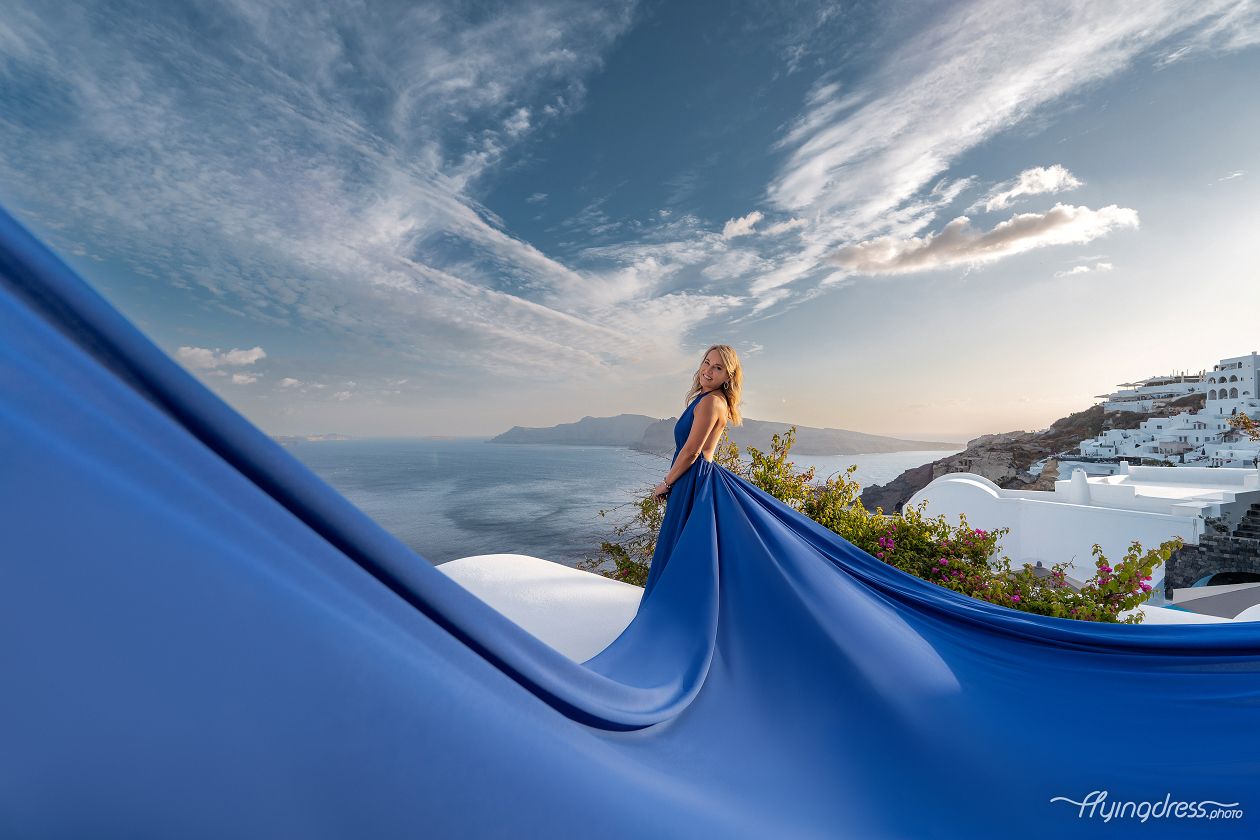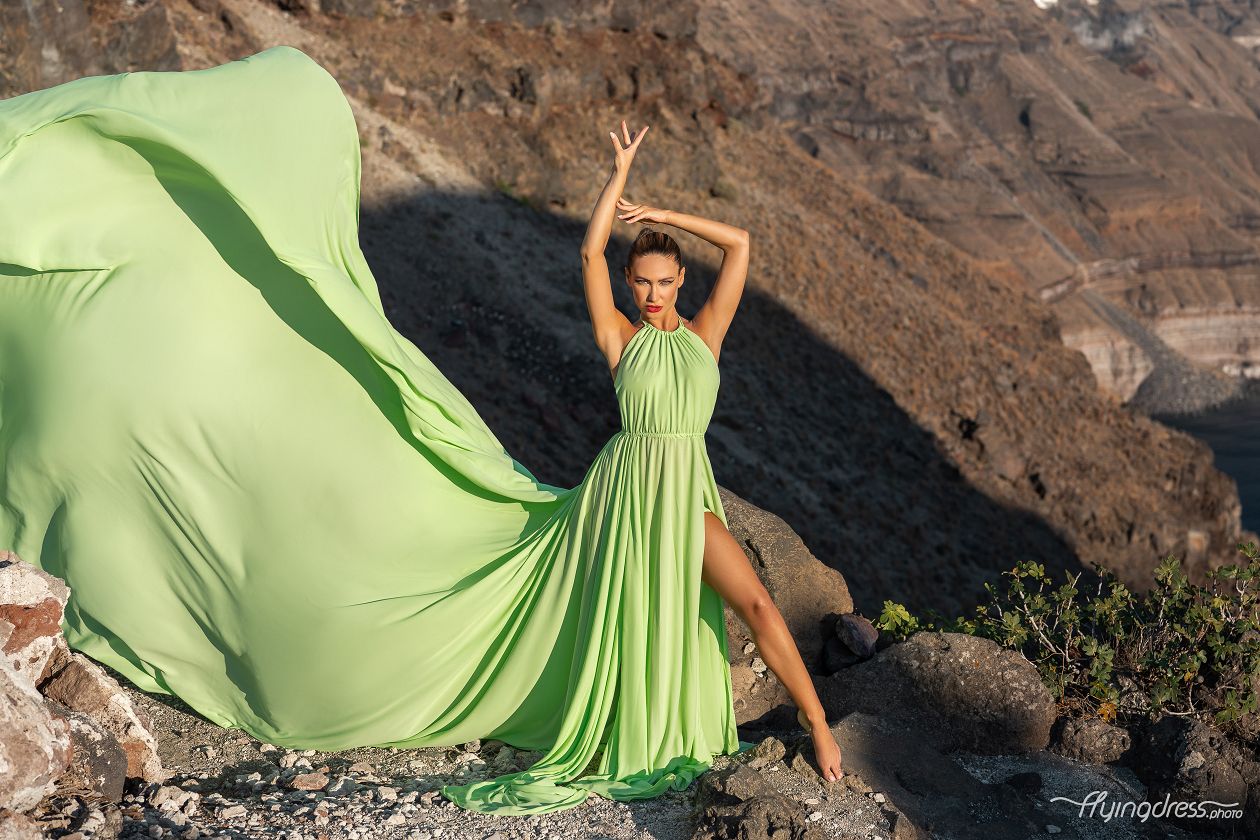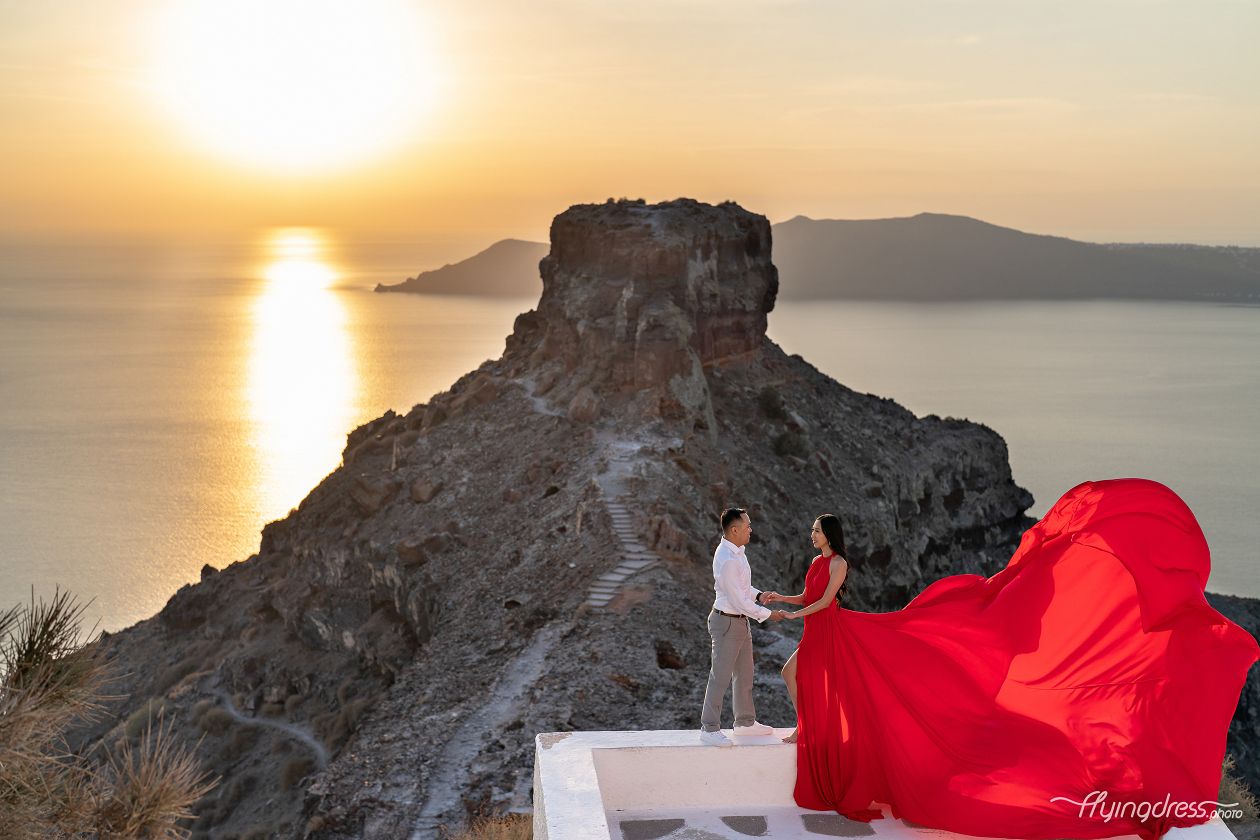 Transformer dresses
As the name suggests, transformer dresses offer a wide range of versatility. They can be styled in such a way that they show off your front, back, or other parts of your upper body you wish to highlight. Bras cannot be worn with a transformer dress, so women with larger busts or those who are curvier should consider another option.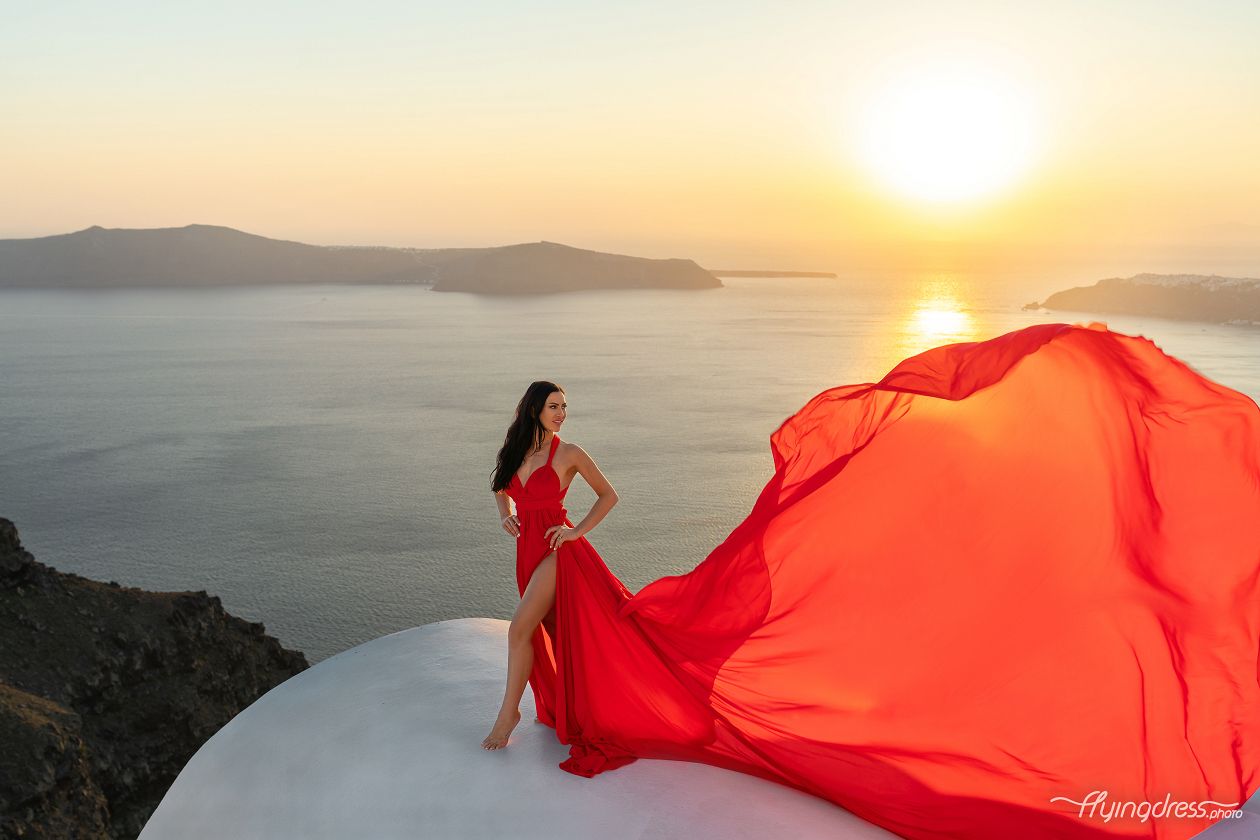 One-shoulder dresses
For women with very slender shoulders and upper bodies, a one-shoulder dress is extremely striking. However, they can only be worn with a strapless bra so women with larger busts will probably not find this kind of dress supportive enough. In general, women who are size S-M look best in a one-shoulder dress.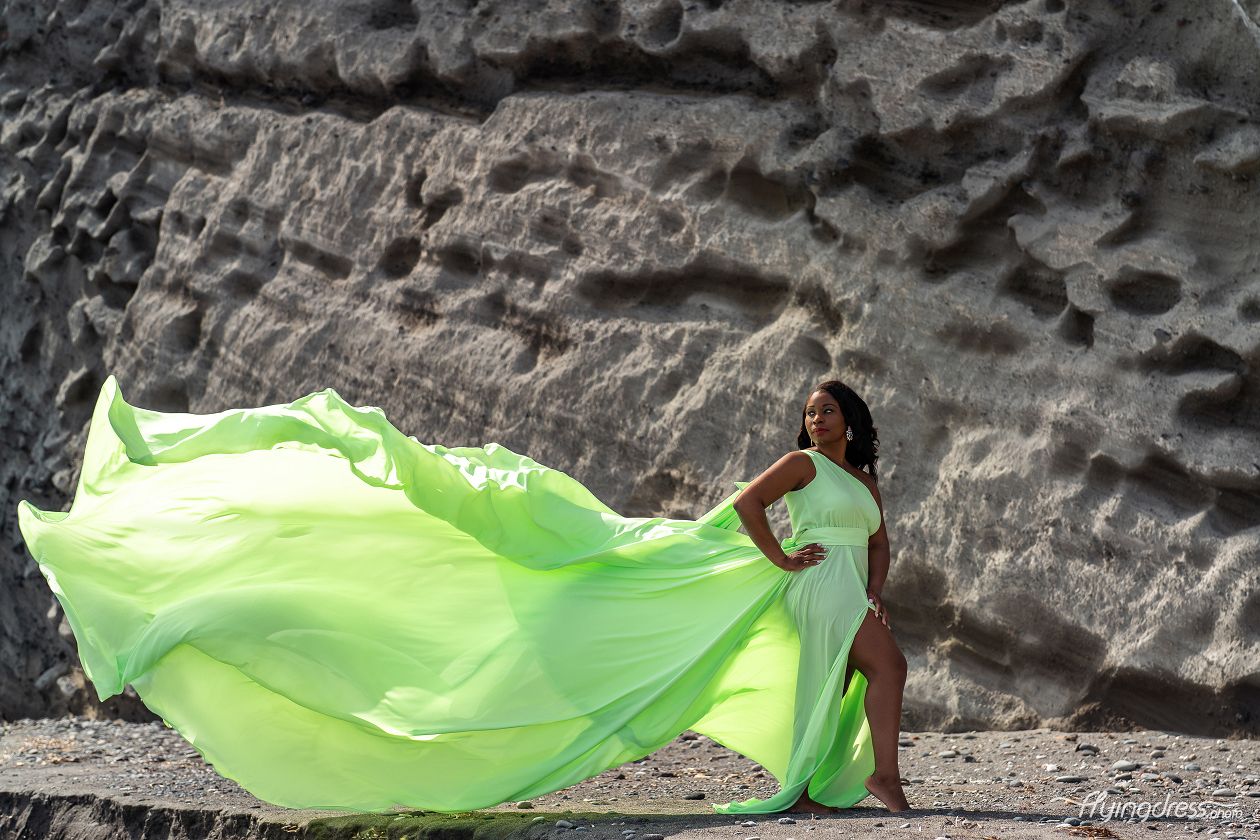 Read the international size chart
For an even clearer understanding of how to find the right look for you, check out the Santorini Dress Guide's comprehensive international size chart. Please note that the Flying Dress catalog is in international sizes (XS-XL), so match your region's corresponding dress size numbers accordingly.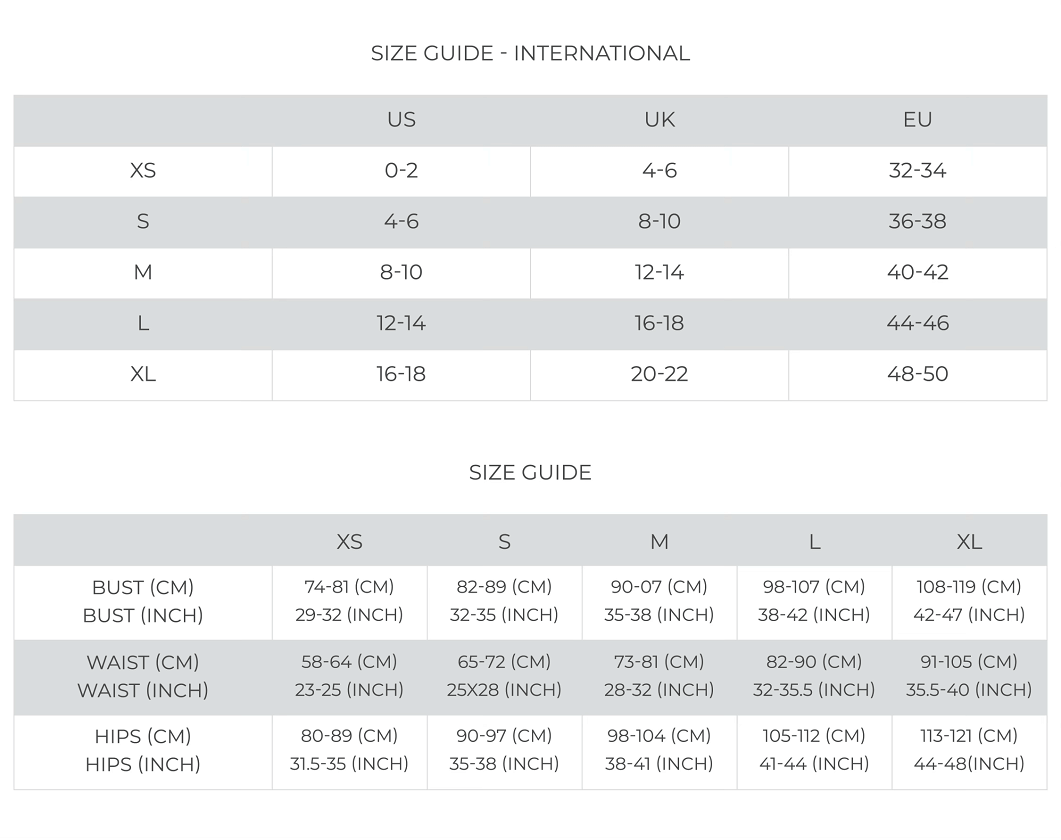 Flying Dress insider tip: Need help finding the perfect dress hue for your unique coloring? Check out the Ultimate Santorini Dress Color Guide for Every Skin Tone & Hair Shade for your best chromatic look
Find your perfect Flying Dress look thanks to the
Santorini Dress Guide 
Go into a Flying Dress experience with peace of mind that you will look great courtesy of the Santorini Dress Guide. Once you identify your unique shape, how to dress for it, and the dress options available to you, you are bound for an unforgettable photoshoot experience. We would be happy to further help you find the dress that makes you feel your absolute best. 
Let's get your Santorini Flying Dress photoshoot underway with your ideal package. Learn more about the many options and find the right one for you to commemorate your time in Santorini.
You may like
Ultimate Santorini Dress Color Guide for Every Skin Tone & Hair Shade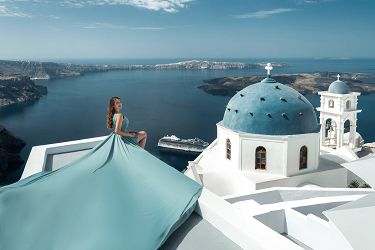 Match your skin and hair colors to the Flying Dress selections with expert precision
Advice for hiring photographer in Santorini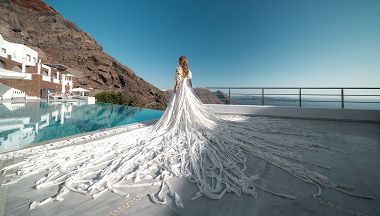 Selecting the right photographer for your bespoke pictorial in Santorini is an absolute non-negotiable. But the million dollar question is: how to find the right one?
Santorini Flying Dress Photoshoot Checklist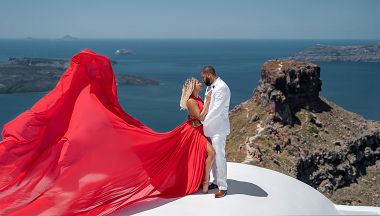 Are you planning for a Flying Dress photoshoot during your holidays in Santorini but want to make sure that you're fully ready beforehand?