Selecting the right photographer for your bespoke pictorial in Santorini is an absolute non-negotiable. But the million dollar question is: how to find the right one? There is some indisputable advice for hiring a photographer in Santorini that is sure to lead you to the ideal partnership for stellar photos. Read on to discover the premier checklist that ensures you select the ideal photographer in Santorini for your vision. 
Foolproof
advice for hiring photographer in Santorini
in a nutshell:
Step 1:

Do a little bit of investigating

. Put your digging skills to work and peruse potential photographers' portfolios online.

Step 2:

See what all the fuss is about.

Read testimonials from previous clients. The good, the bad, and the ugly are all helpful.

Step 3:

Hit up Instagram, Facebook, and other SoMe pages

. Use social media to your advantage. Photographers' pages say a lot about them!

Step 4:

Find out how reputable they are

. Experience matters so much in photography. Asking to see unedited photos of previous clients won't scare away a professional. 

Step 5:

Bite the bullet & talk finances

. Get the monetary conversation out of the way early on. It might be awkward, but it saves you heartache down the road.
 1. Dive deep into their portfolio
A photographer's portfolio is an incredible anthology at your fingertips. By viewing their portfolio on their official website, you are able to plunge into their previous work and get a sense of who they are as an artist. It's the first opportunity to get an idea if you are likely to have a cohesive collaboration with them based on their signature style.
Take your time by skimming through their portfolio to ask yourself vital questions: are their subjects serious and stoic, or more light and cheery? Do they have high-quality photos? Do people in the images appear relaxed and natural? There is perhaps nothing more indicative in deciding on a photographer than doing your own research through their portfolio, so be thorough!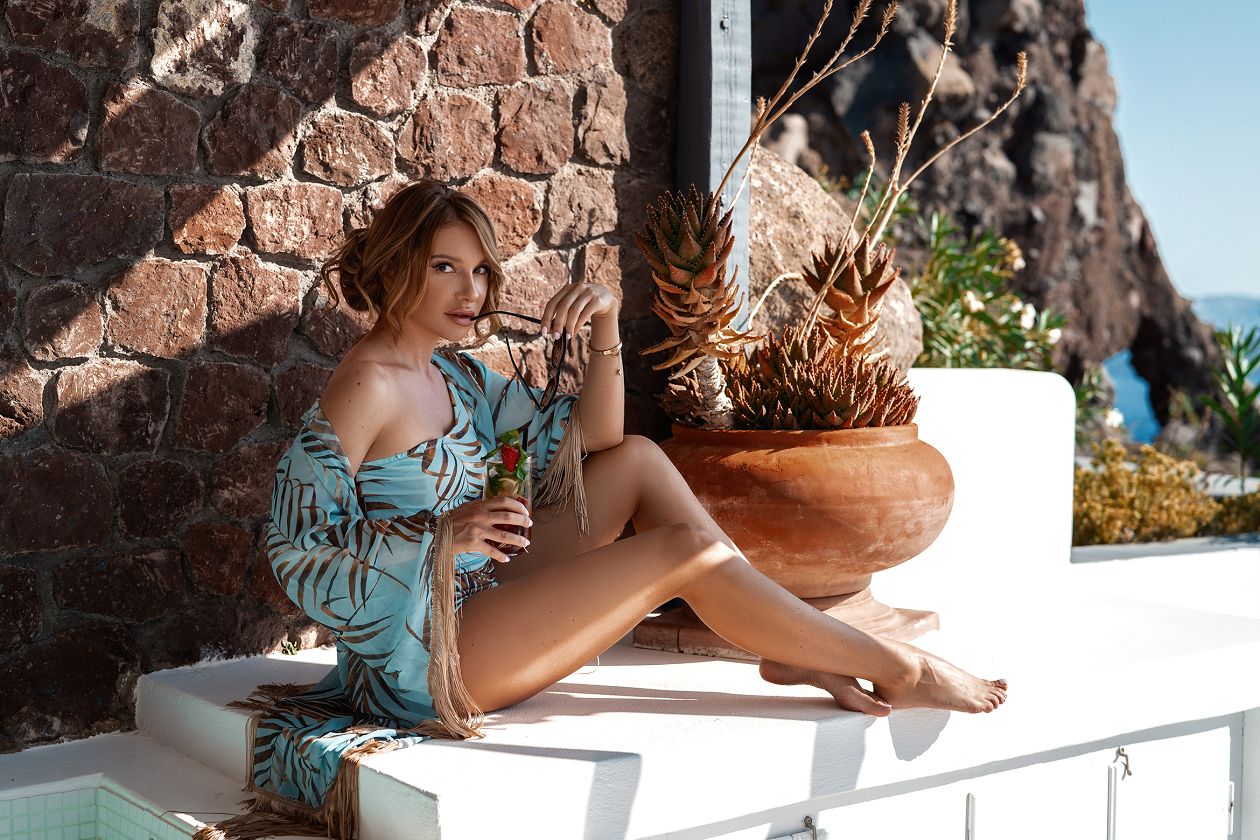 2. Read past client testimonials 
Some sage advice when looking for a photographer would be reading testimonials from previous clients they worked with on sites such as TripAdvisor, Facebook, and other testimonial platforms. Keep an eye out for common themes that arise in the comments such as how the photographer made them feel, how the images turned out, and so on. It is very much possible that past clients can offer spot-on insight on what to expect during a photo session. 
While doing so, be on the lookout for the good, the bad, and the ugly. A seemingly innocent comment about the photographer may be a red flag for you. In general, scope out the photographer's personality traits, how they inspired previous clients, their level of professionalism, and other telling attributes. 
 3. Check out their social media pages
A photographer's social media page offers some of the most in-depth insight into who they are not only as a professional but as an individual. Browsing through various social media pages is wise advice to follow since it is topical and relevant in a world where social media is at the forefront of professional businesses. 
Keep in mind that there is a likelihood that the pictures they share on their pages are among their favorites, so it is indicative of what to expect in a session with them. Additionally, aside from having the chance to see even more of their past work, social media offers a glimpse into their thoughts, feelings, and values through their posts and shared content.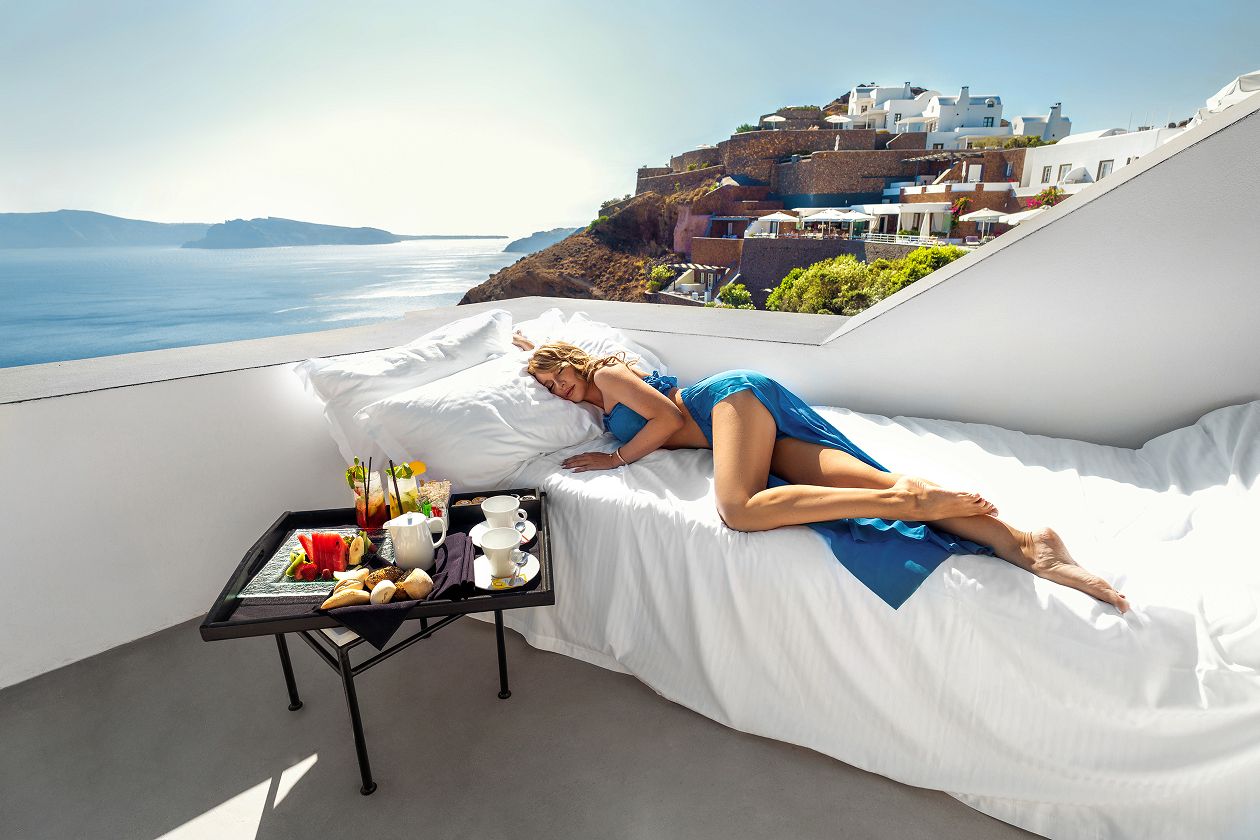 4. Inquire about their experience
Hiring an experienced Santorini photographer is often the difference between good and great photography. They have top-of-the-line equipment, know the very best locations to shoot on the island, and can envision the final product as they are in the midst of the photo session. An experienced photographer takes care of all the logistics so you do not have to worry about extraneous details.
Inquiring about the experience of a photographer is a great opportunity to ask them point-blank to share all the images of their 2-3 most recent photoshoots, even the unedited ones. Some photographers may be hesitant to do so, but confident photographers with nothing to hide will never shy away from the chance to show off their refined experience! 
 5. Find out if they work legally
Working with a photographer who is legal saves a lot of heartache because you know they're legitimate. Specifically with photographers in Greece, you can ask to see their company's VAT number, otherwise known as a tax identification number, and not a personal VAT. In general, if they work for a company versus being a freelancer this is a safer bet to go with because it guarantees they are professional level. 
Another indication if they work legally is finding out how they accept payments. If they say they do not accept credit cards, this may be a red flag to watch out for. Be especially suspicious if they say they only accept cash payments. Any photographer that works legally will be happy to discuss payment options with you and not shy away from all viable choices! 
6. Explore their cost & fees
Talking about money is a tricky and oftentimes uncomfortable subject, but it is essential to learn about the costs and fees of a photographer and any additional fees so there are no surprises. Being on the same page with your photographer with something as dicey as finances ensures a happy and cohesive partnership. 
Leading up to a collaboration with your photographer, ask about the total cost of the photoshoot, including any additional fees if you wish to extend your session, ask for an assistant during the shoots, or travel a significant distance during the day together. Bear in mind that high-quality photography comes at a price, so be prepared to get what you pay for.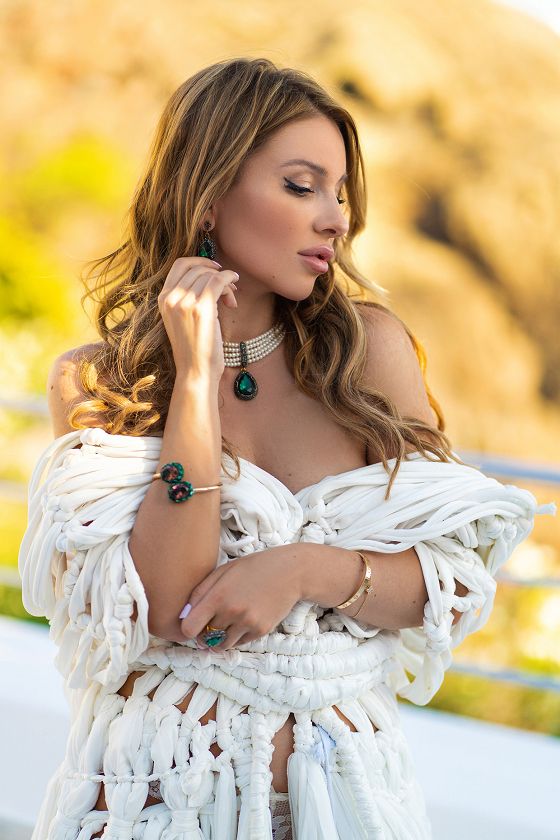 Learn the best
advice for hiring a photographer in Santorini
for flawless pictures
Finding the idyllic photographer in Santorini is absolutely essential. At Flying Dress, we would be honored to work with you to create the pictorial of your dreams. From arranging details to taking you to the most incredible locations, our expertise and professionalism are a testament to how much we love what we do. 
Check out our premier photoshoot packages for any Santorini occasion that deserves to be commemorated. 
You may like
How to craft the ultimate Flying Dress Shoot with your Personal Photographer in Santorini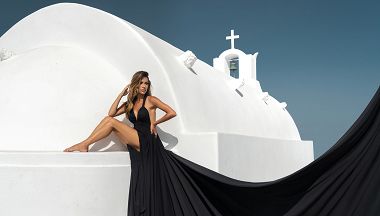 Are you considering a Flying Dress photoshoot, the most epic pictorial in Santorini and beyond?
How To Choose the Perfect Santorini Flying Dress To Look Like Model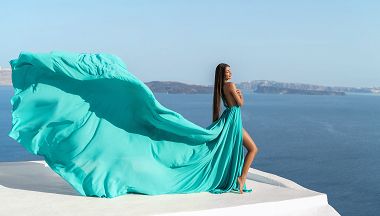 When thinking of a Flying Dress pictorial in Santorini, finding the right dress that makes you feel beautiful is non-negotiable.
Santorini Best Photo Spots for Stunning Sunset Views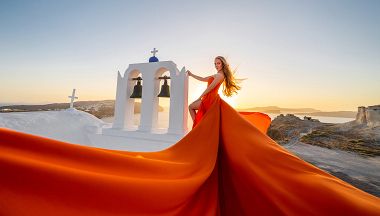 Do you dream of experiencing the world-famous Santorini sunset up close and personal?